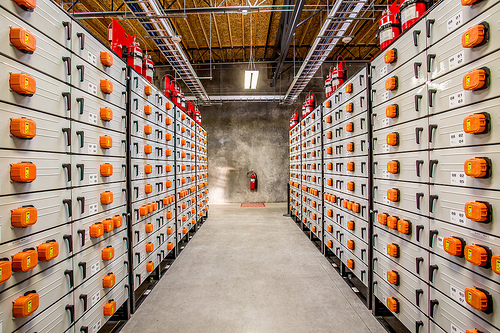 The California Energy Commission and the U.S. Department of Energy are ready to launch EnerVault Turlock which is the first grid-scale iron-chromium redox flow battery in the world. This was designed to provide a grid-scale energy storage system in the Silicon Valley region of California. It was also designed to last for a long period of time.
Long duration energy storage systems are becoming more popular as power plants are being replaced by manufactures of solar and wind energy. The EnerVault is designed to use solar photovoltics and is located in the middle of almond orchard.
The Energy Commission and investors are supporting this system for energy storage. Inventors are hoping that people learn this new form of energy is safe, reliable, and inexpensive.
The EnerVault is also being used to show that this new system is the future of energy and will provide a renewable energy source. Researchers hope the use of the EnerVault will increase funding to this project.
The California government is supporting this project. In addition to providing renewable energy the legislators want to reduce greenhouse gas emissions. Other utility companies are looking to add to this energy storage grid.
The EnerVault storage allows energy to build up and stored. It can be used at a later date. Storage is very important and this is the first step to saving and using it.
The storage device will allow energy to be used later. Storage is very important and important for the future. This gird is modern and can effectively use renewable resources. This storage will also deduce the emission of greenhouse gases and reduce a cost to the customers.
Read More Here: http://www.imperialvalleynews.com/index.php/news/california-news/8854-california-energy-commission-joins-u-s-department-of-energy-to-dedicate-enervault-s-long-duration-energy-storage-system.html